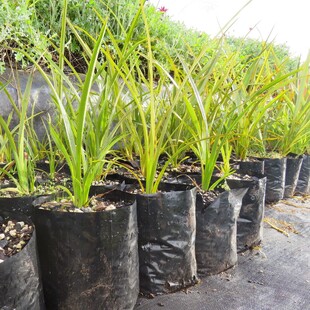 In the beginning …
The Nursery is really the heart of all we do. Therefore, the start of the nursery, really was the beginning of all the environment projects that we work in today.
In the summer of 2012, Kim, and students Peter Lohr, Natacha Sieber and Natsuki Nishiyama, gathered together a few NZ Cabbage Trees and some Flax plants, and leveled out a place to keep them. None of us thought at that stage, that the little nursery we started that day would grow into one holding several thousand plants, all of which would eventually find their way into local conservation efforts.
All of the plants that we grow are New Zealand natives and are eco-sourced. Typically today would see about 30,000 plants in the nursery. Many of them are sand dune plants, and wetland plants, because these are needed in large numbers. We also grow a large number of NZ Kauri and a wide range of other native trees.
Each year we try new and different species and we continue to learn more about seed collection, germination and propagation.
In the early days of the nursery our plants were given away, but as the nursery has grown, that has become impractical and we now sell our plants into restoration projects.
Which native plants are we growing?
In our nursery, we're growing a variety of different native plants. If you are interested in a particular plant, or if you want to know more about how we supply our plants, contact us.

Kim
Project Manager

New Zealand's ecosystems are truly unique, they evolved over millions of years in isolation from the outside world. Since the arrival of man, so much has changed. I don't think many people realise just how special the New Zealand environment is, and just how much work is required to protect it for future generations.
Geoff
Funding and Finance

If we enjoy our environment we will value it. If we value it we will care for it. If we care for it, it will reward us. Our environment is our life!

Micayla (Mac)
Volunteer Organiser

Have you ever just listened to the sounds of the forest, they are calling us, and they need our help!
Here at the Mercury Bay Environmental Trust we are taking one step at a time to restore our ecosystems, but we can't do this alone, we need your help!
GET IN TOUCH

Mercury Bay Environmental Trust
P. +64 27 282 3369
E. mbenvironmentaltrust@gmail.com
Postal Address
PO Box 5
Whitianga 3510
New Zealand