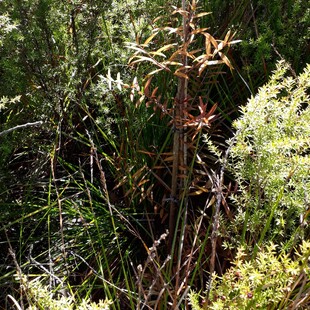 The Backdrop Trust Project
This is an exciting new project right on the doorstep of Whitianga township. It will involve Wilding Pine removal and other weed control, predator trapping, track building and maintenance and large scale native tree planting. MBET are both honoured and excited to be involved in this project and look forward to seeing the great restoration of flora and fauna as this work is carried out.
The Backdrop Trust Project involves 150 acres of land directly across the river from Whitianga marina and is a collaboration between the land owners (the Backdrop Trust) and the Mercury Bay Environmental Trust (MBET). The project is based on bringing to fruition the vision of Jo McNiel; a long time local and that whom placed the covenant upon this piece of land. Thus vision being to remove all pest species from the land, both plant and animal, and then to assist the re-establishment of the lowland coastal forest that would have been naturally found on this land 150 years ago. Through pest-control- including Wilding Pine eradication- and re-planting of native flora, the eco-systems will flourish, encouraging native birds and other fauna to thrive.

There's been a lot happening behind the scenes for many months now, but as of August 1st we've reached a significant step-the pine eradication has commenced! Second Nature NZ Ltd have a great team who will spend approximately 5 weeks felling Wilding Pines. Meanwhile, Purangi Conservation Trust have been working hard, trapping for possums, rats, stoats, weasels and other pests. Our MBET nursery has a range of well-established forest trees that we are looking forward to planting soon, once the felling has been completed.
In the future, we will also be developing a network of walking tracks that will be open to the public to provide a range of day walks. The tracks will include ample education opportunities so as visitors can learn the cultural and environmental significance of the area.
A large project, but an exciting one nonetheless. We look forward to the day one will be able to sit on the town side of the river and hear Kiwis call in the evening and the dawn chorus the following morning. Watch this space for more updates as this project unfolds.
Comers Road
In 2017, a large wild fire destroyed several hundred hectares of native bush on Comers Road near Whitianga. Our community got behind the people that had lost so much in that fire and so did the Coromandel Outdoor Language Centre. That work has been continued on by MBET.
We began by donating and planting trees, especially Kauri trees, out on this site and since then we have been going back every winter to provide and plant more. We often find ourselves pulling weeds introduced by the fire, during the other parts of the year when we can't plant.
The long drought we experienced here in the summer of 2019/20 took a heavy toll on the trees, especially the Kauris, but this is always a risk with restoration work and we have since been replacing the trees that were lost.
MBET will continue supplying trees for this site.
Kim
Project Manager

New Zealand's ecosystems are truly unique, they evolved over millions of years in isolation from the outside world. Since the arrival of man, so much has changed. I don't think many people realise just how special the New Zealand environment is, and just how much work is required to protect it for future generations.
Geoff
Funding and Finance

If we enjoy our environment we will value it. If we value it we will care for it. If we care for it, it will reward us. Our environment is our life!

Micayla (Mac)
Volunteer Organiser

Have you ever just listened to the sounds of the forest, they are calling us, and they need our help!
Here at the Mercury Bay Environmental Trust we are taking one step at a time to restore our ecosystems, but we can't do this alone, we need your help!
GET IN TOUCH

Mercury Bay Environmental Trust
P. +64 27 282 3369
E. mbenvironmentaltrust@gmail.com
Postal Address
PO Box 5
Whitianga 3510
New Zealand